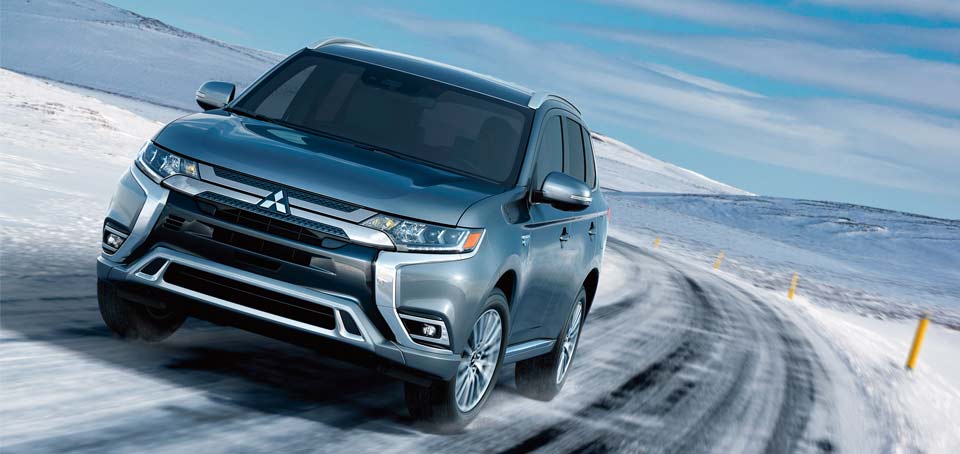 Learn More About the Mitsubishi Super All-Wheel Control System
Mitsubishi Motors is a pioneer in all-wheel drive (AWD) technology. Its first iteration of four-wheel drive made its debut back in 1936, and since that time, the automaker has developed new innovations to give drivers like you even greater control. Its most recent system is dubbed "Super All-Wheel Control"-or S-AWC in short-and is praised by critics and consumers alike because of the superb handling it provides makes it easier to confront tough road conditions. This commitment to enhancing the driving experience is the reason why we recommend our brand to Fairfield Mitsubishi customers like you.
How Does the Mitsubishi Super All-Wheel Control Work?

Mitsubishi S-AWC manages accelerating and braking forces by adjusting the torque sent to the wheels. There are three specifications available including Electronically-controlled 4WD, Twin Motor 4WD, and Active Center Differential. Depending on which one is equipped in your new Mitsubishi model, you will see different performance outcomes. For instance, select configurations provide access to modes such as Eco and Snow so you can modulate how your vehicle operates according to your driving preferences. Regardless of these differences, the purpose for every S-AWC system is to allocate the right amount of power to all four wheels to prevent over-steering and under-steering. The result is a sure-footed drive through even the toughest road conditions. In other words, you will enjoy driving your new Mitsubishi equipped with S-AWC-rain or shine.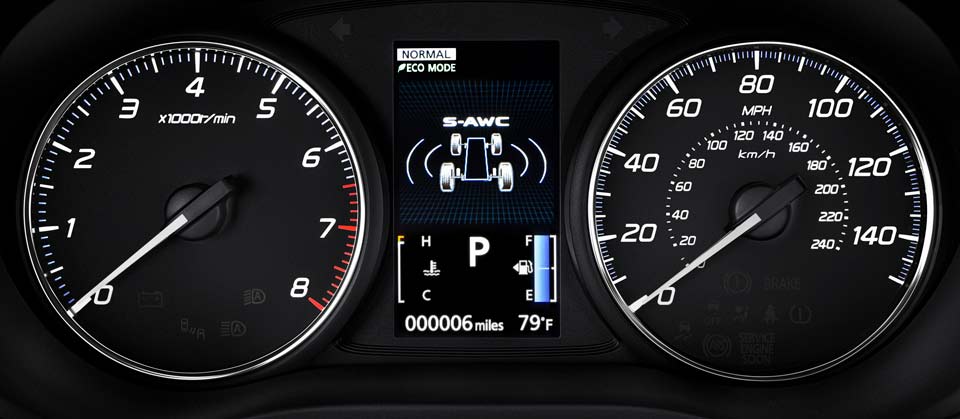 Which Mitsubishi Models are Available with Super All-Wheel Control (S-AWC)?
Mitsubishi's S-AWC system offers additional stability and control over the AWC system. The AWC system can distribute power between the front wheels and back wheels as pairs when needed. The S-AWC system can distribute power to each wheel individually. This more granular approach to all-wheel drive gives finer control when the car needs additional traction.
If you want the stability provided by S-AWC, then there are three Mitsubishi models for you to consider. Your options include:
The Outlander GT is a compact SUV. As the performance trim level, it wields a 3.0-Liter MIVEC engine with a max output of 224 horsepower and 215 pound-feet of torque. This energy is transmitted through a six-speed automatic transmission for smooth acceleration. Paired with the Mitsubishi AWD system as a standard, the result is a confident ride.
The Outlander PHEV is the fuel-friendly alternative. This plug-in hybrid electric vehicle is so efficient, it was named the 2019 Green SUV of the Year by the editors of the Green Car Journal. Backed by its ultra-refined powertrain, you can travel up to 74 MPGe! Coupled with S-AWC, this means you can travel much farther without compromising your performance.
The Eclipse Cross is one of the newest products to be introduced to the Mitsubishi lineup. As such, it has the most modern aesthetic and will surely appeal to drivers who want a stylish mode of transportation. Plus, its affordable starting price makes it a practical choice! Select the SE or SEL trims offered with the S-AWC system, and you can flaunt good-looks and maintain impeccable control, too.
Compare specifications for these three SUVs side-by-side to determine which one you like best.
Which Mitsubishi Models are Available with All-Wheel Control (AWC)?
Mitsubishi's AWC system is the precursor to the more advanced S-AWC system. The AWC system still delivers power to all four wheels when needed. New Mitsubishi models available with AWC include:
The Mitsubishi Outlander Sport is the only vehicle in the Mitsubishi lineup that offers AWC. 

Want to Test Drive a Mitsubishi with Super All-Wheel Control?
Then Visit Us Today at Fairfield Mitsubishi in Fairfield, CT.
The best way that we can teach you more about the Mitsubishi Super All-Wheel Control system is to give you a firsthand experience behind the wheel. So, do not wait! We invite you to test drive our new Mitsubishi Outlander GT, Mitsubishi Outlander PHEV, and Mitsubishi Eclipse Cross models incorporated with this innovation. Once you feel the amplified grip it gives you around every turn, you will understand why we recommend S-AWC Mitsubishi SUVs to Fairfield Mitsubishi customers like you! With it, you can drive around Connecticut and beyond with confidence through all the seasons of the year. To learn more about current offers, contact our dealership online or by phone today.