Let Us Match You & Your Mitsubishi with the Right Set of New Tires
Looking for a new set of tires for your Mitsubishi Outlander, Outlander Sport or Eclipse Cross? No matter which of our popular new Mitsubishi models you drive, and regardless of your needs, we can help you find and purchase the right set of tires for your vehicle. So get in touch with us today or visit our service and tire shop in Fairfield any time for all your Mitsubishi parts needs, including new tires! Meanwhile, learn more about tire maintenance and new tire selection below.
How to Choose the Right Type of Tires for My Mitsubishi
There are three main types of tires you can use on your Mitsubishi:
All-season tires
Summer/performance tires
Winter tires
Each of the above class of tire has its own benefits and uses. To learn more about them, and find out which one matches what you need for life on-the-road in Fairfield, keep reading!
All-Season Tires
All-season tires are designed to withstand the kind of weather that all four seasons here in Fairfield bring, from hot summer days when the pavement is scorching to chilly fall afternoons where there's rain drizzling down and wet patchy sections of leaves on some road surfaces, to freezing winter nights when black ice and a wintery mix cover the roads. Due to their versatility, all-season tires are the most common choice for Mitsubishi drivers in Fairfield.
Summer/Performance Tires
Summer tires or performance tires are designed with firmer rubber compounds and unique tread patterns to provide "stickier" grip and enhanced handling during the summer months when you have better traction, but they're not to be used during the colder winter months. They're most often used in higher-performance vehicles or sports cars like the late Mitsubishi Lancer EVO or Mitsubishi Eclipse.
Winter Tires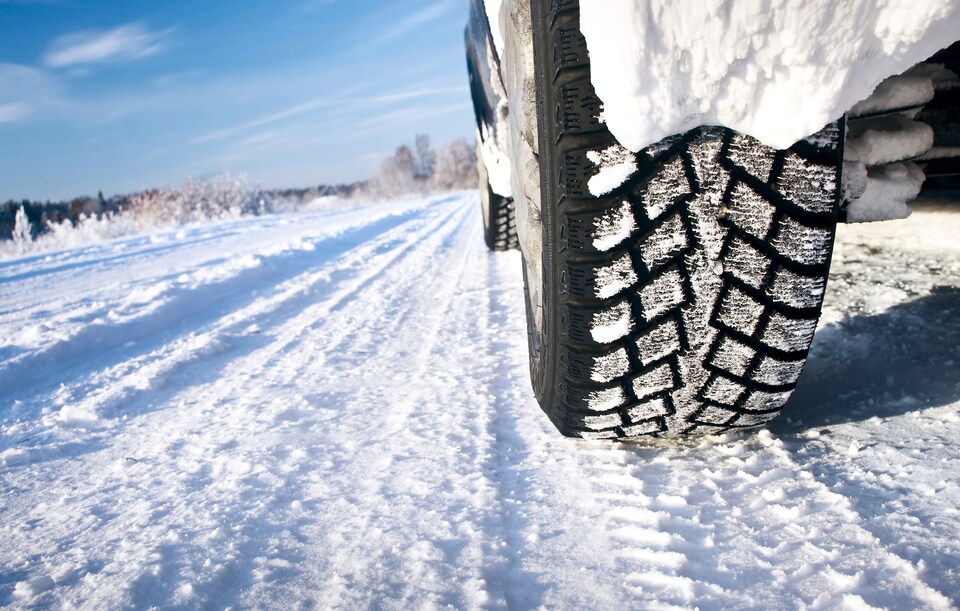 Winter tires are an investment that are well-worth the price, especially in an area like Fairfield, and especially if you do a lot of commuting. Why? Winter tires are engineered with soft rubber compounds and complex tread patterns meant to stay pliable during chilly winter temperatures, providing extra traction when the weather is bad and road conditions are worse. What's more, by investing in winter tires, you can prolong the set of summer tires or all-seasons you use throughout the rest of the year by alternating.
Stick a set of winter tires on any FWD Mitsubishi, and you'll improve winter handling. Put winter tires on your Mitsubishi with S-AWC intelligent AWD, and you'll be even better-prepared for whatever winter brings this year!
How to Choose the Right Size Tires for My Mitsubishi
In addition to tire type, you also have tire size to think about when choosing a new set of rubber for your Mitsubishi car or SUV. Not sure how to pick the right size? Our experts can help you match your vehicle with tires designed to fit it.
You can also double-check the tire size for your vehicle by checking your owner's manual or the driver's side door jamb information sticker. Tires are measured in a format like: 225/55R18. The first number indicates tire width in millimeters. The second number indicates the tire aspect ratio. The third number indicates the wheel diameter in inches. The letter R indicates this set is a radial set; other tires with different construction may have another letter.
How to Care for Your Current Tires
Just purchased new tires? Looking to extend the life of your current tires? Here are some helpful tire care tips:
Check your tires regularly for tread wear, making sure to replace them when you reach 2/32nds of tread-depth.
Check your tire pressure every month or so, or before taking a big trip. Then, make sure to fill your tires with air up to the recommended PSI if necessary.
Check your tires at least semi-regularly for uncommon/unusual wear. This can present itself in many forms, like dry rot, cracking/crazing, or bulging.
Make sure to have your wheels aligned regularly and your tires rotated and balanced every 5,000 miles or so (or when you get an oil change).
Contact or Visit Us to Replace or Repair Your Current Tires
Ready to see if you need a new set of tires? Want to invest in a dedicated set of winter tires this year? Looking to get your current tires patched/plugged if you have a slow leak? Here at the Fairfield Mitsubishi service & tire center, we are happy to help you with all your tire needs, so contact or visit us ASAP and we'll be more than happy to help.